Mantriji- Choose the right leader.
10 Chemical Lochas That Need Gandhigiri
Published On : 27 Feb 2017
Article Category : Entertainment
Disease 1: Dirtmania
Description:  Disposal  of garbage/spitting on roads.
Chemical locha(prescription):   Stand firmly and salute such people !!! Make sure they feel embarrassed.
 
Disease 2: Red Tapism
Description:  Delay in work/ exorbitant charges for the work/ bribery
Chemical locha : Start yelling loudly , get on their nerves. Record their statements and use it against them.  Keep standing in front of them until and unless they get annoyed…"Aaj na chodunga tujhe "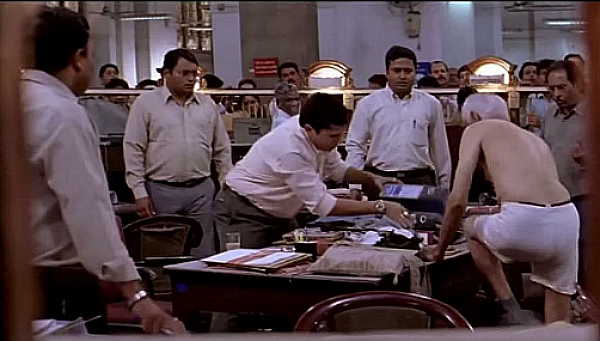 Disease 3: Rape fever
Description:  People  are threatened because of heinous act by rapists.
Chemical locha : Time to act clever! Heard of AIDS …don't get threatened, give threat to them :P
 
 Disease 4: Show off
Description:  Growing irritation and intolerance! Negative vibes all around.
Chemical locha : Drop sauce over their expensive stuff !!! and bang…. no more comments :P
 
Disease 5: Ragging
Description:  Bully seniors rag and trouble their juniors.
Chemical locha : Its you and your knowledge that can beat them.  Remember salt water is a good conductor of electricity !! :P
 
Disease 6: Being bossy
Description: Employers not fulfilling demands of employees.
Chemical locha: Want to get heard…wear black bands and start working overtime instead of going on strikes.
 
Disease 7: Guiltache
Description:  You are in a guilt and want to confess something but you can't because of fear or ego
Chemical locha: Go speak the truth, if cant speak..write it..you will  feel lighter. We can't live alone with our guilt we need someone to listen to us. " Tu jo hai saath mere to dagar…lag eke jaise saaya ho sir par."
 
Disease 8: Touch me not
 Description: Untouchability
Chemical locha: if any of the places restrict the entry for some section of the people, click their pictures and make it viral on social media.
 
Disease 9: ill attitude
Description: Your elders speaking to their elders/ siblings.
Chemical locha: You as kids can create the same scenario to make them realize the severity of the situation.
 
Disease 10 :  Caste-attack
Description: Caste discrimination, considering oneself superior over others.
Chemical locha: People practicing such things must be tagged as Wrong Number. Send them flowers and Get well soon messages.
 
Let's eliminate all such diseases that has paralyzed our country by peaceful means advocated by Gandhiji but within the limits of law.
Wishing you all a very happy Gandhi  Jayanti.
JAI HIND.
Tags :
Chemical
Lochas
Gandhigiri