Mantriji- Choose the right leader.
10 Types Of Meters That Every Autowala Bhaiya Must Introduce.
Published On : 27 Feb 2017
Article Category : Entertainment
 1.)Yokozuna meter
Autowala :  extra luggage extra cost , madam..
Me :   I mean seriously , charging according to weight, if Yokuzana were to fit in your auto, I wonder how much you would charge to him.
 
 
2.)Useless meter
Autowala:  Meter not working .
Me : kya ! kya ! kya ! Brilliant…so should I fix it now. Another lame excuse for charging extra  than actual fair.
 
 
3)The Burning meter
Autowala : Madam, CNG mehnga ho gya hai
Me: Haan to main toh mehngayi proof hoon naa.. inflation burns my pocket too…!!
 
 
4.) Swallowing meter
Autowala : Wapas sawari nahi milengi
Me : Did I ask you to drop me at blackhole, that swallows up your sawaris.
 
 
5.) Hanuman meter
Autowala : Wahan bahut traffic hoga , phas jayenge.
Me:  Yeah…paying you extra will give your  gear some hanuman magical powers.
 
 
6.) Scary meter
Autowala : Night charge double madam.
Me:  People walking around in the night time looks ghostly and the scary night haunts  and compels us to accept their illegal auto fare demands.
 
 
7.) Round off meter
Autowala:  I have no change.. meter says 16 but we can settle at 20.
Me:   Really…your maths is good. Were you a disciple of John Nash..huh.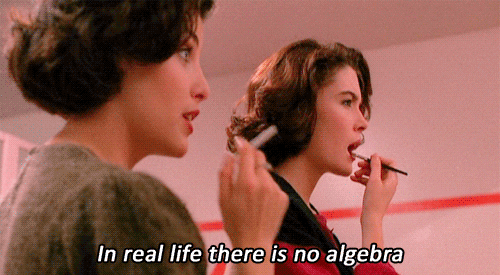 8.) The lootera meter
Autowala : its raining , extra lagenge.
Me : they know we wont' deny. So why not charge some extra money? "Lo aaya mausam lootne ka ."
 
 
9.)Lazy meter
Autowala:  This place is out of city.
Me : oh so this lazy meter wants one bag of motivation.
 
 
10.) Meter- The master of economics
Autowala: itni pass nahi jaate , cost cover nahi ho payegi.
Me : ohh…hmm. I start recollecting economic principles. Well I guess economics is all based on assumptions and this is his economics.
 
 
You can always protest for what's right or wrong, but after an exhausted day all you want to do is take an overcharged ride and hate them forever.
 
Share with us some of the funny excuses you have heard in your daily life =D
Tags :
Types
Meters
Autowala
Bhaiya