Mantriji- Choose the right leader.
Rising Tigers
Published On : 27 Feb 2017
Article Category : General News and Current Affairs
5 years ago who would have thought that Bangladesh can upset the cricket giants? Probably no one. Rated as a 2nd tier team, it was constantly losing matches against heavyweights. Although itsteam, nicknamed as Tigers, got its test status in 2000 and played its first test against India where later won the match. Even getting the test status hadn't improved much, it just kept on losing matches and wasn't able to justify the given test status. Interestingly, it also holds the record for most test and ODI loses which is definitely not a very coaxing factor. In every major tournaments, Bangladesh always comes with a status of underdogs and was viewed as a team which came only to increase the number of participants and never considered a serious threat or challenge.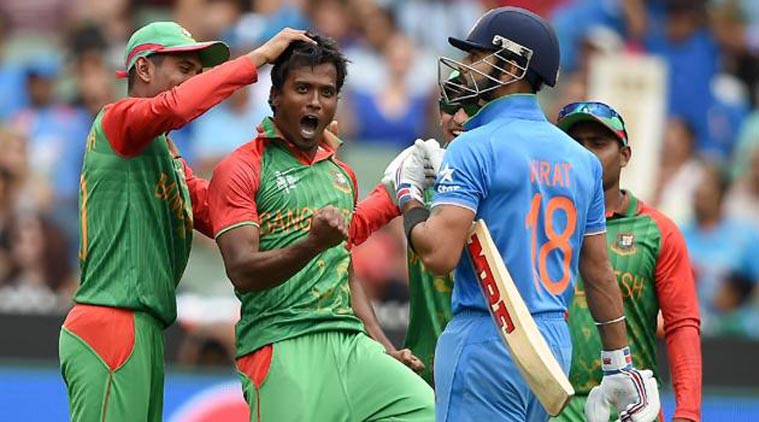 But these cricket Titans who considered Bangladesh as nothing more than a minion, need to change their attitude. The team has surely grown by leaps and bounds in the past couple of years but its most emphatic performance can be seen by the recent series wins over Pakistan, India and South Africa. All 3 of them went to Bangladesh thinking that this would be an easy series, but the host had an ulterior motive. It wanted to show the hard work done by its players over last few years and prove to the world that it is not inferior to anyone and is capable of winning against any nation. It, even before India and Pakistan series, had won series against WI and New Zealand which in itself is a commendable effort.
 
 
Bangladesh's team is no more minnows. It was just inconsistent in performance and hasn't been able to dominate the opposition oftener. But from past couple of year, it is winning matches against major sides. Pakistan and India are latest in the list. In fact, Bangladesh thrashed New Zealand 4-0 and completed its first series whitewash against a top nation. It is revamping into something better with dexterous batsmen, polished spinners and a few good ODI fast bowlers. The future is looking bright for Bangladesh but it should not become overconfident with these current winnings and the players should keep training and honing their skill.
Tags :
Rising
Tigers