Mantriji- Choose the right leader.
The Rolls Royce Obsession Of Indian Maharajas.
Published On : 27 Feb 2017
Article Category : Others
All over the world India is perceived to be a land of snake charmers & poor people. But there is the other side of the coin too. If we were poor from the start then why did Mohd. Ghazni raided India for 17 times OR what led to the advent of British. Truth is we have always had passion for luxury. John Fascal a Rolls-Royce historian and restorer recalls our abiding fascination for Rolls-Royce(RR).
  
• The Maharaja of Jamnagar sent over his queen's pink slipper so that his RR Phantom could be painted in that exact color.
    
• Maharaja Bhupinder Singh of Patiala famously used his RR to collect municipal waste to teach a lesson to the company's showroom staff in London who made fun of his looks. He always accompanied a fleet of guards whenever it went on servicing. It was because of fear of British as its dashboard, oil gauge and speedometer was decorated with precious stones.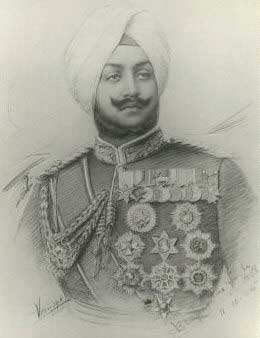 • The Maharaja of Mysore always purchased RR in group of sevens.
Tags :
Rolls
Royce
Obsession
Indian